Margaret Henderson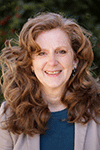 Lecturer in Public Administration and Government and Director, Public Intersection Project
919.966.3455
Areas of Expertise
Cross-sector working relationships, nonprofit management
Profile
Margaret Henderson joined the School of Government in 1999. As director of the Public Intersection Project, she researches and communicates strategies that strengthen cross-sector working relationships for more effective public problem-solving. In facilitation work, she specializes in the practical implications of managing cross-organizational collaborations, community programs, and nonprofit organizations. Henderson's 20 years of experience in human services includes work in state and local governments as well as nonprofits. Previously she was executive director of the Orange County Rape Crisis Center. Her current responsibilities include teaching in the School's MPA Program, and she has co-authored articles that were published in Popular Government, ICMA's IQ Report and PM Magazine, American Review of Public Administration, PA Times, and the FBI Law Enforcement Journal. Henderson holds a BBA in business administration from Angelo State University and an MPA from UNC-Chapel Hill.
Selected Publications
"Options for Reporting Sexual Violence: Developments Over the Past Decade," FBI Law Enforcement Bulletin, by Sabrina Garcia and Margaret Henderson, May 2010.
"Hiring a Director for a Small Community-Based Nonprofit Agency: A Step-by-Step Guide," by Margaret Henderson and Kurt Jenne, Summer 2000, Popular Government.
Publications co-authored with Lydian Altman and Gordon Whitaker, as a part of The Public Intersection Project:
"Mutual Accountability Between Governments and Nonprofits, Moving Beyond 'Surveillance' to 'Service,'" The American Review of Public Administration, Volume 34, Number 2, June 2004, SAGE Publications.
Working with Nonprofit Organizations, by Margaret Henderson, Lydian Altman, Suzanne Julian, Gordon P. Whitaker, and Eileen Youens, School of Government, University of North Carolina at Chapel Hill, 2010.
"Positive Problem-Solving: How Appreciative Inquiry Works," by Margaret Henderson, Lydian Altman, Gordon Whitaker, and Sallie Lee, ICMA, 2011.
Click here for a complete list of faculty member Margaret Henderson's publications.
History
Member for

5 years 24 weeks