Norma Houston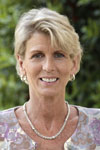 Lecturer in Public Law and Government
919.843.8930
Areas of Expertise
Emergency management law; public contract law, including purchase contracts, construction contracts, and property disposal; ethics and conflicts of interest; local government law; state government law
Profile
Norma Houston joined the School of Government in 2006. Prior to that, she served as chief of staff and general counsel to State Senate President Pro Tempore Marc Basnight. She has also served as Dare County attorney, assistant attorney general in the NC Department of Justice, and staff attorney for NC Prisoners Legal Services. Houston earned a BS in criminal justice and psychology and a JD from the University of North Carolina at Chapel Hill. She is a member of the North Carolina State Bar and serves on the boards of several organizations. Houston is an adjunct faculty member at the UNC-Chapel Hill School of Law and also teaches state government in the School's graduate program in public administration.
Selected Publications
State Ethics and Lobbying Reform Statutes, Local Government Law Bulletins (2007, 2008, 2009, 2010), co-authored with Fleming Bell.
A Report on Higher Education in North Carolina, NCSU Institute for Emerging Issues Hunt Library Gallery Scholars Council (2009); co-authored with William Friday and John L. Sanders.
County and Municipal Government in North Carolina: Article 37, Emergency Management, UNC School of Government (2007).
Click here for a complete list of faculty member Norma Houston's publications.
History
Member for

5 years 24 weeks