Jonathan Q. Morgan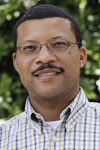 Associate Professor of Public Administration and Government
919.843.0972
Areas of Expertise
Economic development; public administration; regional collaboration; workforce development
Profile
Jonathan Morgan joined the School of Government in 2003. Prior to that, he worked for Regional Technology Strategies, Inc., an economic and workforce development consulting firm located in Carrboro-Chapel Hill. He has also served as director of economic policy and research for the NC Department of Commerce, as well as research and policy director for the NC Institute of Minority Economic Development. Currently Morgan serves as course director for the annual Basic Economic Development Course. His research has appeared in the International Journal of Economic Development and Popular Government. He is a member of the NC Economic Developers Association, ACCRA–The Council for Community and Economic Research, and the International Economic Development Council. Morgan holds a BA from the University of Virginia, an MPA from Clark Atlanta University, and a PhD in public administration from North Carolina State University.
Selected publications
Regional Clusters and Jobs for Inner City Workers: The Case of Transportation, Distribution, and Logistics. 2012. Community Development: Journal of the Community Development Society vol. 43, no. 4: 492-511.
State-of-the-Art Measures in Economic Development (with David Ammons). Public Management (PM), vol. 93, no. 5, June 2011.
Governance, Policy Innovation, and Local Economic Development in North Carolina. 2010. Policy Studies Journal vol. 38, no. 4: 679-702.
Analyzing the Benefits and Costs of Economic Development Projects, Community and Economic Development Bulletin, No. 7, April 2010.
Optimizing the Use of Economic Development Incentives, Municipal Lawyer, vol. 51, no. 1, 2010.
Click here for a complete list of Professor Morgan's publications.
History
Member for

4 years 16 weeks