Charles Szypszak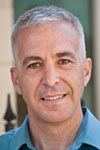 Professor of Public Law and Government
919.843.8932
Areas of Expertise
Real estate law, including registers of deeds and eminent domain; law for public administration education
Profile
Chuck Szypszak joined the School of Government in 2005. Prior to that, he was a director of a general practice firm in New Hampshire, where he provided counsel and advocacy for real estate and business matters. He provides counsel to state, national, and international institutions, organizations, and public officials on real property registration and conveyance laws, and he teaches Law for Public Administration in the School's graduate program in public administration. In 2010, he was awarded the School of Government's two-year distinguished professorship with the Albert and Gladys Hall Coates Teaching Excellence Award. He also was an adjunct professor of law at Franklin Pierce Law Center, a law clerk for Circuit Judge Hugh Bownes on the US Court of Appeals for the First Circuit, and a captain in the US Marine Corps. Szypszak earned a BA from the University of Southern California, an MA from San Diego State University, and a JD from the University of Virginia School of Law.
Selected publications
Understanding Law for Public Administration (Jones & Bartlett 2009)
Real Estate (N.H. Practice Series) (LexisNexis 2003 and annual supplements)
Teaching Law in Public Affairs Education: Synthesizing Political Theory, Decision Making, and Responsibility, 17 Journal of Public Affairs Education (Fall 2011)
Real Estate Records, the Captive Public, and Opportunities for the Public Good, 43 Gonzaga Law Review 5 (2008)
Public Registries and Private Solutions: An Evolving American Real Estate Conveyance Regime, 24 Whittier Law Review 663 (2003)
Click here for a complete list of Professor Szypszak's publications.
History
Member for

4 years 16 weeks